What to Buy: Chevy Tahoe vs. Ford Explorer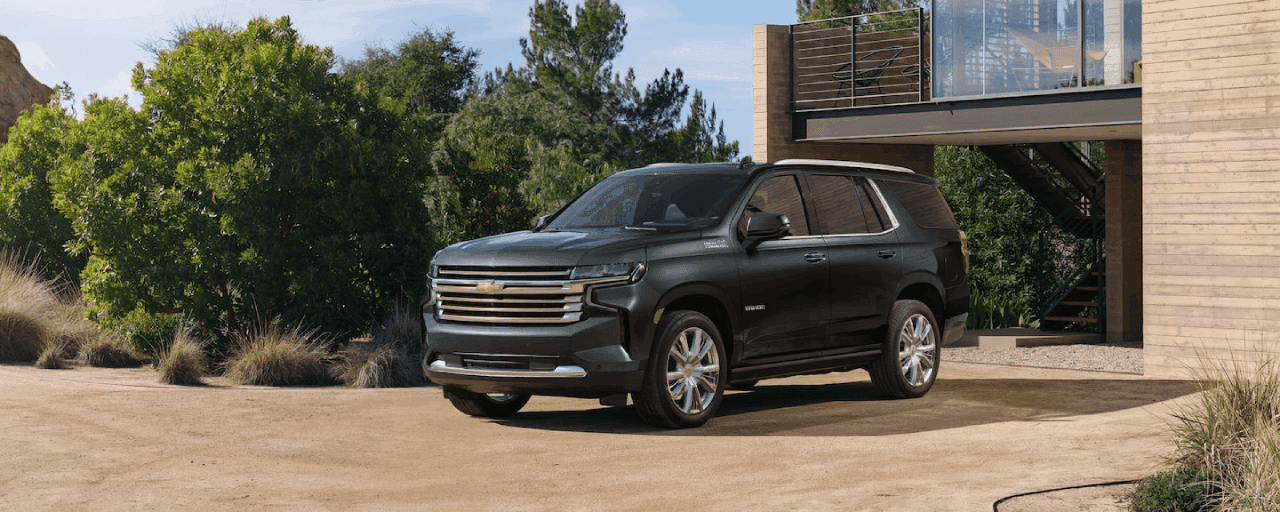 If you're searching for a Chevy Tahoe for sale, we here at Executive Chevrolet are ready to help connect you with your next car. You may be considering other SUV options like the Ford Explorer, so we're here to help you compare these two vehicles to make the right decision for you. The Chevy Tahoe is an excellent SUV that combines power and capability to make for a superior driving experience.
Performance
When it comes to performance, the Chevy Tahoe outshines the Ford Explorer. The Chevy Tahoe has an impressive 6.2 L EcoTec3 V8 engine with up to 420 horsepower and 460 lb-ft torque. The SUV has sharp handling thanks to the 10-speed automatic transmission, making it ready for all of life's adventures.
The Ford Explorer also comes with a 10-speed automatic transmission, but its engine is a bit less powerful than the Chevy Tahoe. The Ford Explorer has an available 3.0 L EcoBoost engine that reaches up to 400 horsepower and 415 lb-ft torque.
The lower horsepower and torque of the Ford Explorer affect driving performance and towing capability, making the Chevy Tahoe a better pick in terms of engine performance.
Towing
Among our new Chevrolet inventory, the Chevy Tahoe stands out due to its remarkable capabilities. The Chevy Tahoe is built to carry everything you need to your destination. The towing capacity of up to 8,400 lbs and built-in cargo management system makes it perfect for road trips, long weekends at the lake, and everyday adventures.
In comparison, the Ford Explorer has a towing capacity of up to 5,600 lbs. This may work for a smaller family or less cargo volume, but at nearly 3,000 lbs less in towing capacity, the Chevy Tahoe has greater towing power than the Ford Explorer.
The Chevy Tahoe outweighs the Ford Explorer when it comes to power, performance, and towing, with its higher horsepower, torque, and towing capacity. For these reasons, we recommend Chevy Tahoe over the Ford Explorer. Come visit us at our dealership in Wallingford, CT today to test drive the Chevy Tahoe and see the excellence of this SUV for yourself.