Full-Size SUV Comparison: Chevy Tahoe Vs. Cadillac Escalade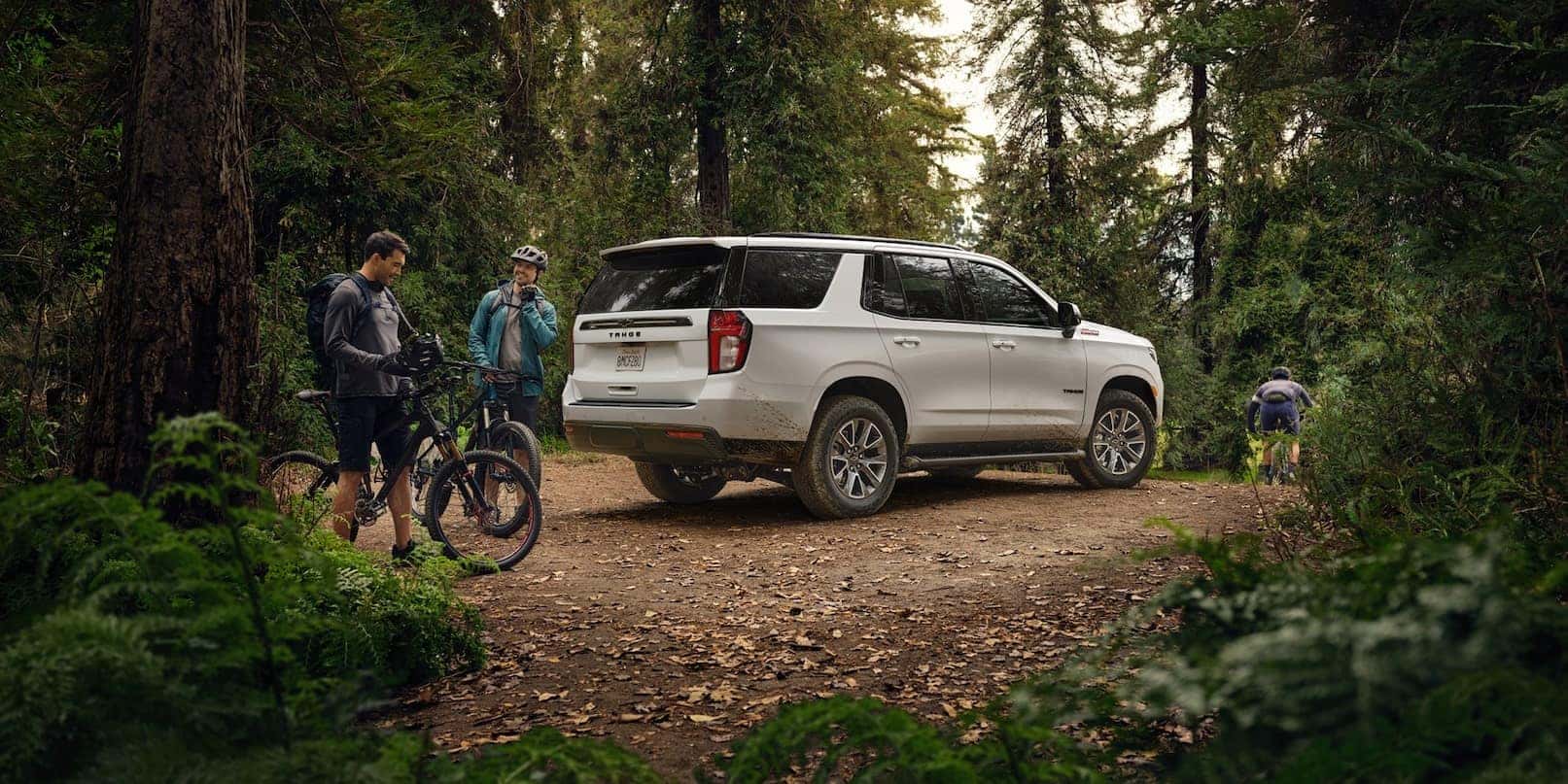 If you're on the hunt for a new full-size SUV, the number of options that you have at your disposal can be overwhelming. One of the most common inquiries we get from prospective buyers concerns the 2022 Chevy Tahoe and how it stacks up to the competition like the 2022 Cadillac Escalade. Our experts at Executive Chevrolet have broken down the key differences between the new Chevy Tahoe models and the 2022 Cadillac Escalade to help you pick which SUV suits you best.
Diesel Engine Performance 
At first glance, the powertrains in both the 2022 Chevy Tahoe and the 2022 Cadillac Escalade look very similar and one can wonder what the difference is. Both full-size SUVs have upgrade options for a Duramax 3.0L Turbo-Diesel engine that provides an impressive 277 hp and 460 lbs-ft of torque, but what sets the Chevy Tahoe apart from other cars at our Chevy dealership is the impressive efficiency that makes it best-in-class. Even its standard engine options, a 5.3L or 6.2L Ecotec3 V8 engine, focus heavily on efficiency with Dynamic Fuel Management.
Capabilities Vs. Looks 
When it comes to the interior of the 2022 Chevy Tahoe vs. the 2022 Cadillac Escalade, the main difference is functionality. The 2022 Chevy Tahoe focuses on bringing drivers a spacious interior that puts emphasis on cargo space with Chevy OEM parts and options that encourage adventure, while the 2022 Cadillac Escalade focuses on sophisticated design notes that offer a premium cabin experience while you drive.
If you need a full-size SUV that gives you extreme flexibility and the ability to take your cargo anywhere, the 2022 Chevy Tahoe could be exactly what you need. Those looking for an experience that focuses more on appearance than anything else should consider the 2022 Cadillac Escalade.
Visit Executive Chevrolet to Compare 
While the 2022 Cadillac Escalade is very impressive, we think that the 2022 Chevy Tahoe simply offers more thanks to its efficiency and travel features that prepare your SUV for the journey ahead. Stop by our Middletown Chevy dealership today to learn more and see all of the great options available!