Executive Chevrolet Service FAQ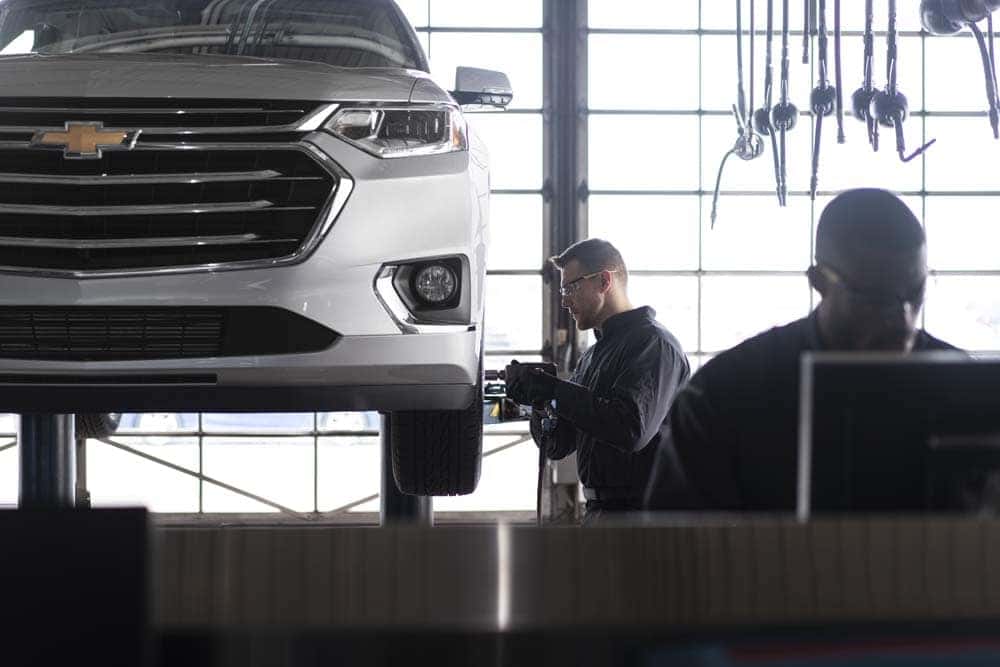 Your Chevy works hard for you every day, so it's important to care for it as much as it cares for you. Basic maintenance like oil changes and tire rotations can go a long way in upholding the quality of your car, so investing in premium Chevy service is a must.
Keeping it local is also a plus, which is why Executive Chevrolet is here to offer Wallingford drivers a vast array of services, parts, and deals. But before you make your way to our dealership, we can answer some of the most important questions you may have about Chevy service.
Q: What kind of maintenance does your service center provide?
A: We provide all of the basic maintenance your Chevy might need, including oil changes, brake pad replacements, battery checks, wheel alignments, and more. Our competitive prices make it so that you know you'll be getting a great deal.
As a bonus, many of the Chevy service specials we offer will also give you discounts on the maintenance you need most frequently.
Q: What are OEM parts and why are they better?
A: OEM stands for "Original Equipment Manufacturer." This means that they're made specifically for Chevy vehicles. These specialized parts work better with your car than generic parts and can help reduce wear and tear.
Whether you're making the repairs yourself or want to leave it to one of our qualified mechanics, you'll be able to keep your car running like new for years to come by ordering Chevy parts at our dealership.
Q: How do I make a Chevy service appointment?
A: Our online options make it easier than ever to schedule Chevy service right from your computer, tablet, or smartphone. Simply let us know what type of maintenance you need done and when you want to bring in your vehicle, and we'll be ready for you!
This is just the tip of the iceberg of what our service center has to offer, so come into our Chevy dealership today with any further questions. We're determined to provide quality service at a reasonable price so you can enjoy your ride for as long as possible.