Chevy Tahoe vs. Kia Telluride: Which Midsize SUV Fits You?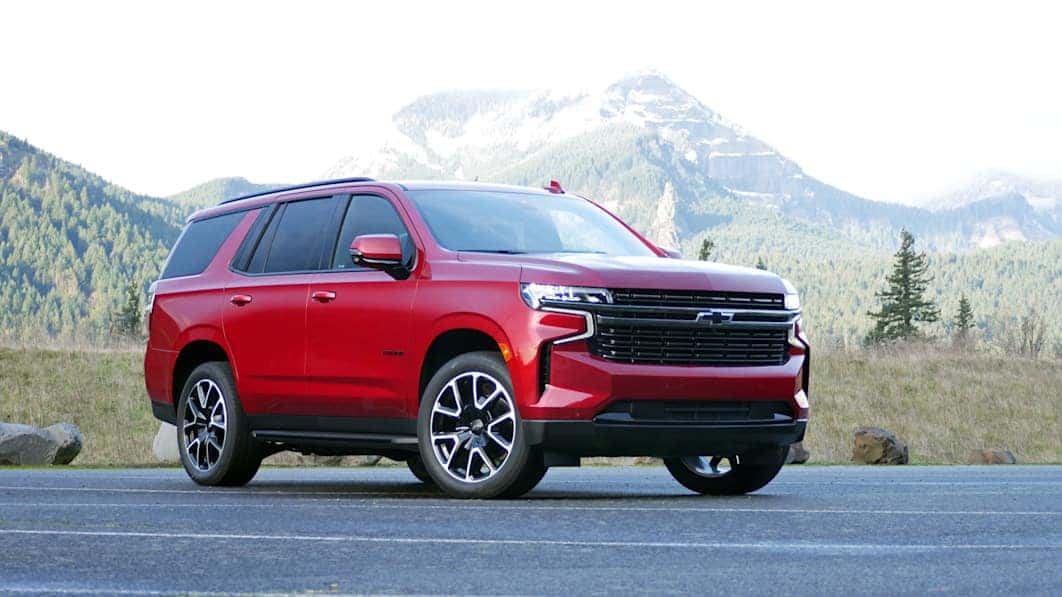 When it comes to choosing a new midsize SUV, the number of different options available can be overwhelming. Here at Executive Chevrolet, we understand how complicated things can be for buyers, so we've broken down why the 2022 Chevy Tahoe can be a perfect fit for just about anyone. When compared to competitors' models like the 2022 Kia Telluride, there are a number of key differences that set this great Chevy SUV apart. Visit our Chevy dealership today to learn more!   
Performance Comparison 
While both vehicles might appear on the outside as your standard eight-seater midsize SUVs, once you look inside there's much more to observe. When you compare the Chevy Tahoe with the Kia Telluride, their performance differs drastically due to their powertrains.  
 The 2022 Kia Telluride is equipped with a 3.8L V6 that provides 291 hp and 272 lbs-ft of torque while the 2022 Chevy Tahoe brings drivers a powerful 5.3L V8 powertrain that pumps out 355 hp and 383 lbs-ft of torque.  
Another major performance difference comes due to the Kia Telluride using front-wheel drive while the Chevy Tahoe uses rear-wheel drive, providing increased power and control. If you're looking for an SUV with pure power, the 2022 Chevy Tahoe is the perfect fit.    
The Interior Difference 
Both the Chevy Tahoe and Kia Telluride are eight-seat SUVs, but the way these cars use interior space differs greatly. The Kia Telluride offers three-row seating with SynTex materials for added comfort, and USB smart charging ports are scattered throughout the cabin for ease of access.  
On the other hand, the 2022 Chevy Tahoe has a similarly spacious cabin with three-row seating, however, the SUV's luxurious leather upholstery gives it a touch of class and unique seating configurations allow for additional storage capacity. The 2022 Chevy Tahoe also features best-in-class cargo volume, providing 25.5 cubic feet of space over the Kia Telluride's 21.0 cubic feet. 
Visit Your Middletown Chevy Dealers Today! 
To see the impressive 2022 Chevy Tahoe and its spacious interior, visit us at Executive Chevrolet. While the Kia Telluride is a solid midsize SUV option, the Chevy Tahoe simply outclasses it with more space, power, and quality. Our Chevy dealership also has the 2021 Chevy Tahoe for sale if you're looking to experience this vehicle on a smaller budget. Come see us today to learn more!