Chevy Silverado vs. Ford F-150: Which Truck is Better?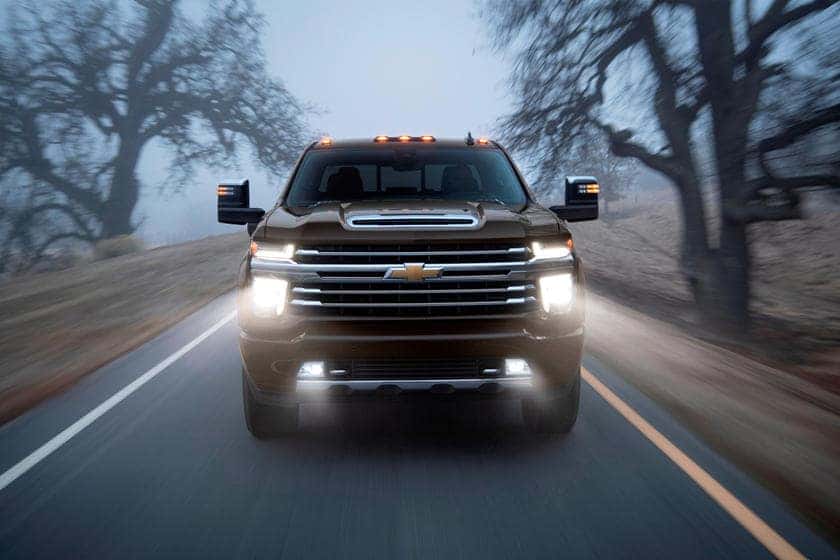 If you're looking for a new truck, you have probably come across the popular Chevy Silverado and Ford F-150 pickups. At first glance, these two pickup trucks may seem similar, but the reliable strength and premium features of the Chevy Silverado make it outshine the Ford F-150. The Chevy Silverado is a favorite of ours here at Executive Chevrolet and we're sure it'll be your new favorite, too.
Performance
The Chevy Silverado has a standard 2.7 L turbo L3B engine equipped with active fuel management and automatic stop/start. With this powerful engine, you can reach up to 310 horsepower and up to 348 lbs-ft torque, all controlled with an eight-speed automatic transmission.
In comparison, the Ford F-150 has a standard 3.3 L Ti-VCT (twin independent variable camshaft timing) V6 engine with up to 290 horsepower and 265 lbs-ft torque. The Ford F-150 simply cannot match the horsepower and torque of the Chevy Silverado.
Cargo and Towing
Among our new Chevy trucks for sale, the Chevy Silverado is a standout. The Chevy Silverado boasts a maximum available cargo space of 89.1 cubic feet, maximum available trailering of up to 13,300 lbs, and a maximum available payload of 2,280 lbs. This excellent level of cargo and towing capacity allows you to bring everything you need with ease.
The Ford F-150 features up to 50.9 cubic feet of cargo space with a maximum available payload of 1,960 lbs and maximum trailering of 11,300 lbs. The Ford F-150 can certainly handle a large haul, but the Chevy Silverado can carry more with its higher capacity.
Technology
The Chevy Silverado comes with advanced technology including up to 15 camera views and an available 15-inch heads-up display. Driving and hauling are a breeze with such innovative technology built-in to your truck. Be sure to check out our new Chevrolet specials to get the best deal on your Chevy Silverado.
The Ford F-150 has a 12-inch touch screen to control navigation, towing, and music. Though still functional, the Ford F-150 once again does not measure up to the premium features of the Chevy Silverado.
In terms of power, trailering, and technology features, the Chevy Silverado comes out ahead of the Ford F-150. To see the amazing abilities of the Chevy Silverado, come visit our Chevy dealership near Wallingford, CT for a test drive today.