2021 Chevrolet Traverse vs 2021 Ford Explorer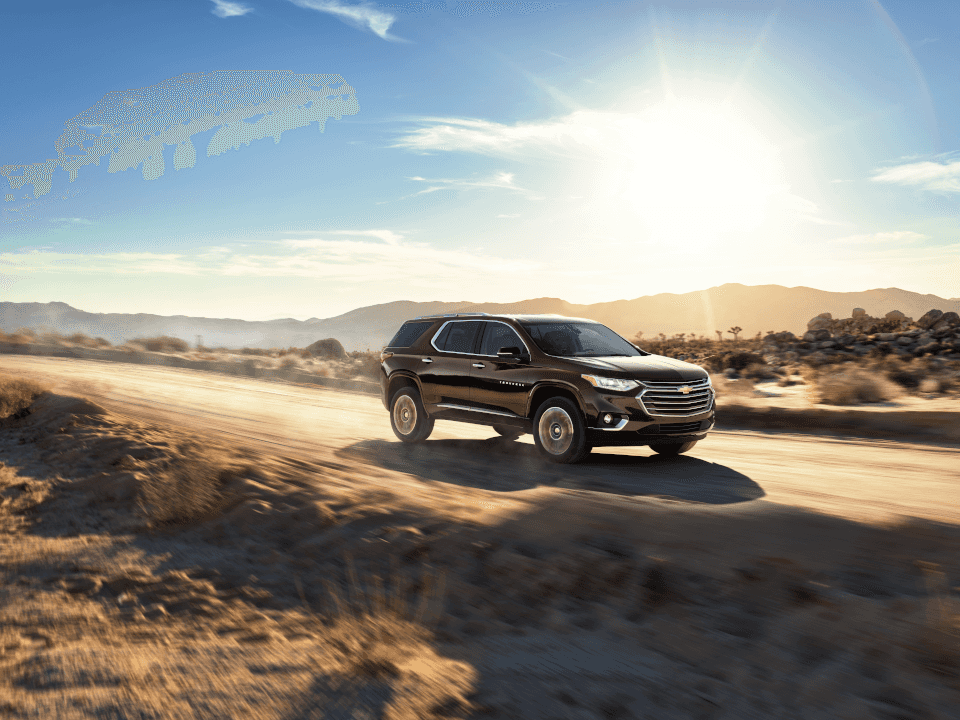 The stakes are different when you're shopping for a three-row SUV. After all, if you value performance, special features, and safety, you can't go wrong with one of these vehicle.
If you're especially keen on comparison shopping, you're probably wondering what the 2021 Chevrolet Traverse available here at Executive Chevrolet has to offer compared to the competition. Let's take a closer look at how the 2021 Chevy Traverse compares to another popular three-row SUV: the 2021 Ford Explorer.
Interior Amenities
Both competitors offer similar performance and driving dynamics. Once you're in the cabin, however, some differences become apparent.
When you visit our Wallingford Chevy dealership, you'll notice right away that the new Chevy Traverse is capable of seating up to eight passengers. By contrast, only seven passengers can fit in the Ford Explorer. The option to pick and choose will be decisive for some families.
Other interior features in the Chevy Traverse, like the SmartSlide™ second-row seat, are welcome for anyone traveling with friends or family. But there's more; the Chevy Traverse also offers in-floor storage and a hidden storage cubby, which come in handy for maximizing space. Neither of these storage solutions are found in the Ford Explorer.
When it comes to cargo capacity, the Chevy Traverse has a more decisive advantage. Cargo capacity starts at 23 cubic feet (4.8 cubic feet more than the Ford Explorer) and tops out at 98.2 cubic feet, a 10.4-cubic-foot advantage.
Safety Features
Both contenders are very safe SUVs that are equipped with similar driver assist aids. However, our new Chevy SUV comes with safety features that the Ford model doesn't offer.
One of these is Teen Driver Mode, which lets parents monitor their kids' driving habits and set limits on things like speaker volume. There is also a buckle-to-drive feature that's especially handy for keeping new drivers safe and a rear camera mirror that prevents you from craning your neck to see what's behind you.
Buying a new vehicle isn't just about researching space and specs. It's highly subjective, which is why a test drive is key to making an informed decision. In order to do that, visit Executive Chevrolet and test-drive the new Chevy Traverse. If you like what you see, we'll help with financing, My Chevrolet Rewards, and more.